TuDanse Classes > FitSteps- Fitness thats Strictly fun !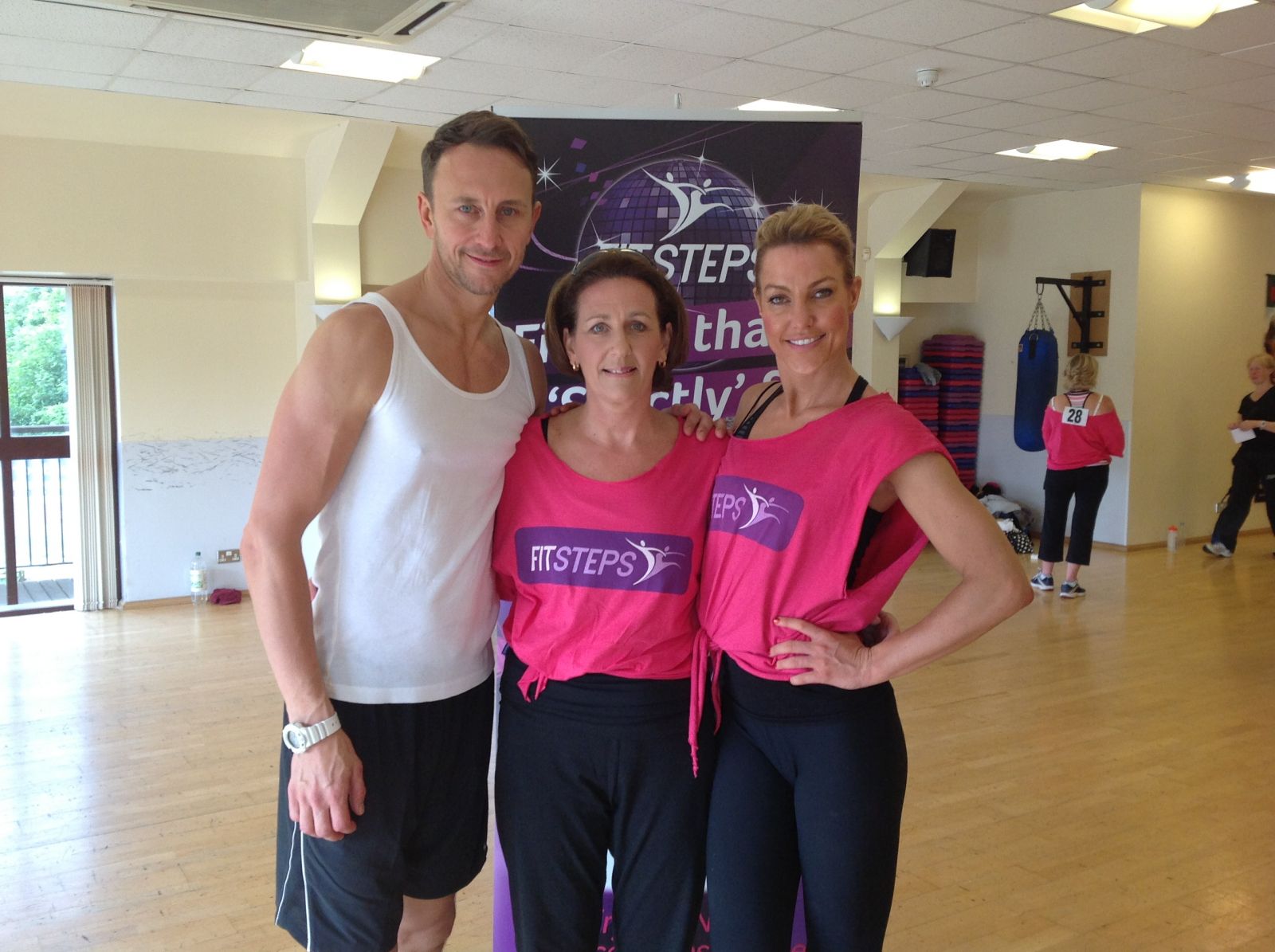 FitSteps® came to life in 2013 as the result of a collaboration between two of the UK's most famous ballroom dancers and Britain's most successful swimmer!
During the long, arduous dance training sessions that are an integral part of Britain's most successful entertainment show, 'Strictly Come Dancing', Natalie Lowe, Mark Foster and Ian Waite had a great idea.
They decided to mix the graceful steps of Ballroom and the up tempo steps of the Latin dances together to create a really fun, energetic and effective way to stay fit and keep trim that would appeal to everyone, even if they couldn't dance. A dance fitness programme that is 'so much fun you don't even realise your getting fit !
And FitSteps® is unique. It is the first time that classic Latin and Ballroom dances have been brought together with proven fitness techniques and principles to create not only a programme that can have extraordinarily wide appeal, but one that also has the potential to make a real and lasting impact on your health.
Classes are held on Tuesday evenings 7pm-8pm with Lucia and Thursday afternoon ( low impact) with Anita 1.45pm-2.30pm Cost £6